Import a database
To do this, select: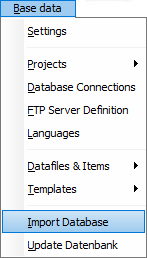 Import der Datenbank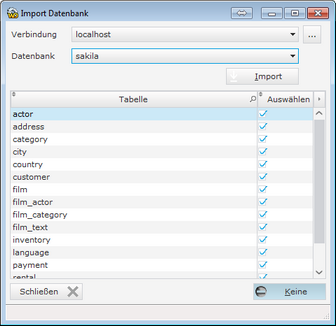 Import a database
Select the connection to the database, then select the database
You can also deselect the desired tables that you do not need for the import.
Press

to start the import.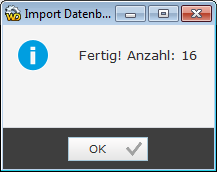 Import finished
The database import is now ready. The number indicates how many database tables have been imported.
After you have changed the database, you must synchronize the database tables and the template. Choose again: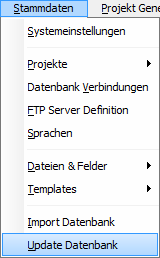 Start database update after importing the database