The welcome window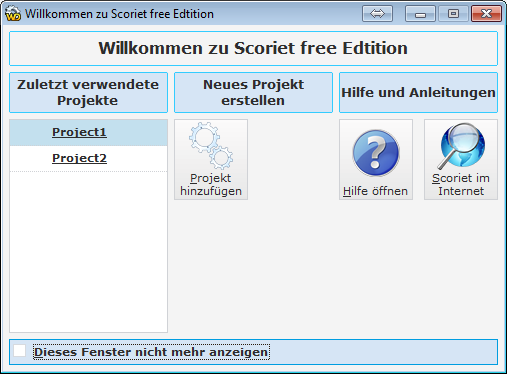 Scoriet Welcome window
In this window, you can quickly select a project or create a new project.
To get help from Scoriet, press "Open Help" this help document will open.
You can also ask the community for help by pressing "Scoriet on the Internet" You will be redirected to the German Help Forum.